Below you will find a few sample photos of each of the 12 amazing people in my book. The reduced, pre-order price will only be available for a little longer--reserve your copy now! Also, awesome news, I recently received high-resolution proofs back from my local printer...only a short time before they're in your hands!!
Susan
A professional cellist, a teacher, and a surveyor of many forms of art, music, and anything creative.
Kelly
A World-qualified triathlete and an inspiration to many.
Ralph
A semi-retired farmer who's been blessed to work the land he's accumulated over the last 50 years.
Debbie
Survived brain tumors and miraculously, upon the recovery process, became artistic.
Ron
A second-generation farmer who meshes old techniques and new technologies to yield the best possible harvest.
Kerwin
A charismatic husband, father, and grandfather with an extensive New York Yankee memorabilia collection.
Don
A hard-working man who is currently restoring a 100 year-old barn that has been in his family for many generations.
Edie
An amazing woman and beyond talented quilter, she actually was part of the inspiration for the book's title.
Stanley
A master craftsman who has been working with wood for many years. He was the start of the entire idea behind Patchwork America.
Chrisie
A loving soul who created and maintains her own greenhouses.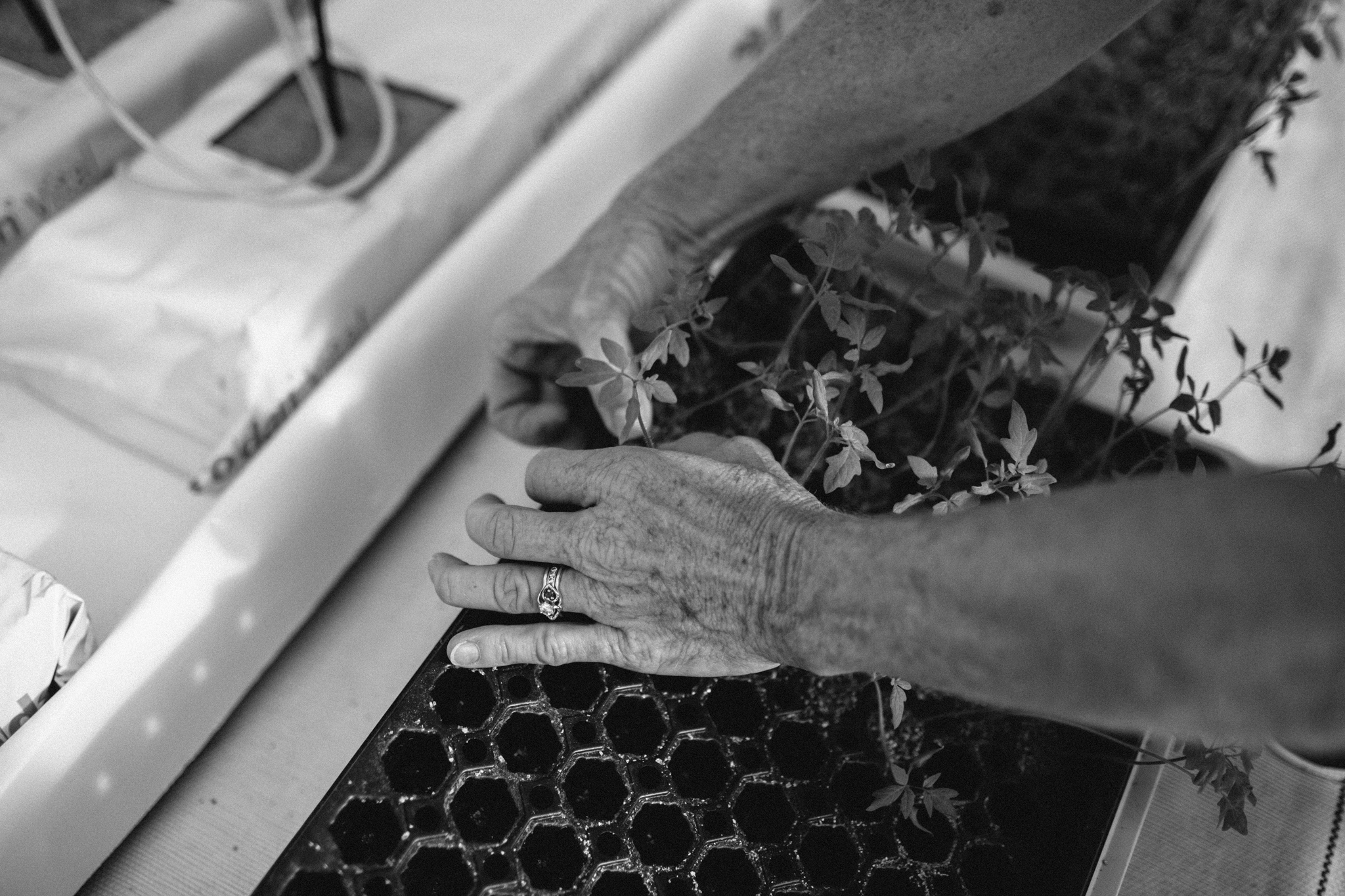 Jackie
A simple woman who still rides and cares for her beloved horse.
Gladys
A 95 year-old painter who has lost her sight. She has found solace in other forms of artistry.